Texas Parent Taught Driving Course

Tuesday January 24, 2017
Confused and frustrated with all the information about driver education for teens in Texas? You're not alone! Most parents are looking for quality information that truly answers their questions and communicates that information in simple terms that are easy to understand. What are the steps? How does it work? What are the requirements? Take a few minutes and read through our site. You'll discover something different!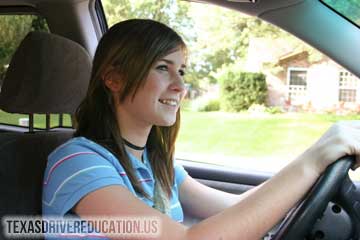 Virtual Drive of Texas is a state approved, parent taught driver education course that is taken online, at your own pace, in the comfort of your home. From right-of-way rules to traffic signs, parallel parking, driving at night, the student is safely guided through every aspect of driving using state-of-the art online learning technology.
The course includes 32 hours of interactive driver education instruction with short effective modules designed to maximize learning retention while keeping the course simple, fun and exciting! There are 34 hours behind-the-wheel driving instruction
After completing the first six hours of the online course, and being at least 15 years of age, the student can apply for their Texas driving permit. The student will take a written test at their local Texas Department of Public Safety, pass a visual test, then receive their Texas learners permit. That's when the real fun begins!
With their learners permit, the student will continue with the online course and begin the behind-the-wheel driving with their parent or guardian. This is undoubtedly the most rewarding and memorable part of the course!
Parent Taught Driver Education
The parent instructor has printouts for each driving objective to cover with their teen student. There is no guess work here! Each driving objective is thoroughly covered and the parent/instructor has step-by-step instruction to safely and effectively instruct their teen student.
Best of all, the course can be completed at your own pace. Many parents and teens have busy schedules and our course is designed specifically so that it can be completed around your busy schedule!
This course is for teens between 14 and 17 years of age. Adults 18 and over should see our State Approved Texas Adult Drivers Education course.
Give your teen the driving advantage they deserve. Be a part of your teen's driving success with our State approved Drivers Ed course.
Virtual Drive of Texas
We commissioned an independent survey from West Texas A&M University that used a large sample of graduates from our drivers ed course and compared them to students taking other types of driver education courses in Texas. The results were pretty amazing:
91% of teens enrolled in our PTDE course passed their Learners Permit test on the first try.
90% of students who graduated from our course did not receive a speeding ticket during their first year of driving.
98% of students who finished the course did not receive a stop sign or traffic signal violation during the first year.
98% did not receive a citation for driving under the influence during the first year.
99% were not involved in an accident that resulted in injury during the first year.
Our students had a 1.1% collision rate compared to an 11.4% collision rate found in graduates from other courses.
These are the type of amazing results that come from quality training, developed by parents (just like you!) who truly care about the safety of our teen drivers. It confirms that when effective training methods and quality material are used by parents who are determined to make a difference in their teen's first driving experiences, your teen succeeds!
Virtual Drive of Texas Course 107 graduates, with help from parents just like yourself, are safer drivers, not drinking and driving, not getting tickets and not having accidents. That's important to us, but more importantly, it's important to you!
We understand the process you are going through right now because we've been through it ourselves. Do we enroll in a local Texas driving school or do we use the parent taught method? Which course is the best? Some are cheaper, why?
Our own kids have taken this same drivers education course that you are considering today. How do you place a price on quality training when it's something so dear to your heart? Your teen deserves the best and with your guidance, has the best advantage of becoming a responsible driver.
Drivers Ed Online Texas
Today you have choices when enrolling your teen in a drivers ed course. Traditional driving school, parent taught course with reams of paper based material to read through, or the preferred method of using an online interactive course that uses advanced learning technology to better prepare your teen to drive. Some of the online courses available are simply a manual to read through online, or even worse...they send you a manual. You deserve better. Your teen deserves better!
Stop and ask yourself these important questions:
How important is it that I contribute to my teen's driving success?
Do I really want to trust someone else to teach my teen to drive?
Do other driving schools stand behind the extraordinary results I'm seeing here?
How will my teen get to driver education training every day? Do I take off from work?
Would my teen be a safer driver with my guidance, or with someone elses?
These are important questions. Most parents do want to be a part of their teen's driving success. They believe (rightfully so) that they can do a better job of teaching their teen to drive than someone else and that their teen will be a safer driver. For many parents, the burden of having to take off from work every day to take their teen to driving school can be overwhelming. With traditional Texas driving schools, the schedule is grueling and demanding with very little margin for missing a class before having to take the course over again.
In our course, you (the parent) are in complete control. There are no time constraints and you can work with your teen at your own pace as your time permits. Your teen can complete the online interactive modules and review videos on their schedule. Students login and out of the course at their own pace to complete the online interactive modules and begin at the last point in the course where they last logged out.
| | |
| --- | --- |
| | Perfect for the active lifestyle of today's teens |
| | Course guides teens through the entire process |
| | Short modules with advanced learning techniques |
| | Login and out of course as your time permits |
| | Parents have detailed guides for each driving objective |
| | Fun course with interactive multimedia learning |
| | Apply for learners permit after first six hours |
| | Be a part of your teen's driving success |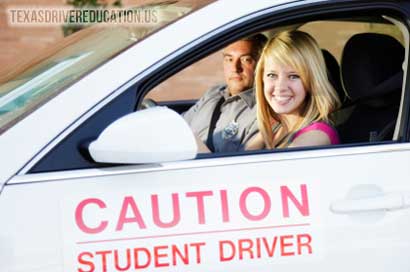 Get started today with the #1 Texas online drivesr ed course for teens! Let us guide you through the entire process!
Texas Drivers License Requirements for Teens
Texas teens may enroll in state approved driver education course (this course is approved by the State of Texas as Virtual Drive Parent Taught Course #107) as early as 14 years of age. At 14, the student may only complete the online "classroom" section of the course, which is 32 hours of online training. At 15 years of age and completing the first six hours of the online course (prepares the student for the written exam at the DPS office), the student can apply for the Texas learners permit.
With their driving permit, the student will continue the online course and can begin the behind the wheel training with their parent/guardian. While our course is self-paced, we find that most students complete the course in 12 to 16 weeks. At an accelerated pace (with maximum student and parent participation), our driver education course can be complete in 8 to 9 weeks.
When the student completes the course, their driver education certificate is presented to their local DPS office when scheduling the final road test. Parents have access to the online course account which includes a list of documents and requirements the DPS will need. We've made sure every step is covered for the Parent so you understand each step of the process.
How Teens can get their Texas Drivers License in Six Steps:
Enroll in our TDLR approved PTDE Course (see below for options).
Download and print form DL-92 and send it to the State.
Once the parent taught packet is received from the State of Texas, the student may begin the driver education course.
After completing Module 1 (first six hours) and being at least 15 years of age, the student can apply for the learners permit at your local DPS office. The student will need to take the written test and pass in order to receive their learners permit.
Upon completion of the course, the student will take a final exam. After passing the final exam, the student will receive a state-controlled certificate which must be presented at your local DPS in order to take the final driving test.
Texas teens must complete a Texas Department of Licensing and Regulation (TDLR) approved course, have held a Texas learners permit (for at least six months) and be at least sixteen years of age to be issued a drivers license.
Many Texas teens enroll in our course at age 15 (students can enroll at 14) in order to complete the course and meet the six month requirement with their learners permit to receive their Texas drivers license at age 16.
Course Enrollment
We know you have a choice and we understand how important this decision is. We've been through this same decision making process ourselves. Times have changed from the days when we went down to the Texas Department of Public Safety to pick up a driver education handbook.
Choose an enrollment option below (single or two pay). This will take you to our secure server (SSL encryption to protect your enrollment details). Our order page is not quite as attractive as this site (we're working on it!), but you are safe and your order is safe!
The two pay option is a convenient way to get started today for families on a budget. There are no limitations, no cost difference or any other limitations for using the two pay option. We simply want to make it as simple and affordable as possible to get started today.
One Simple Payment
Teens 14-17 years of age
No hidden fees or "gotchas!"
Learners Permit & Drivers License
Certificate of completion for DPS
Simple, Effective, Fun & Safe
Easy online enrollment
Fill in the requested fields on our secure SSL order page. You will be asked to create a user account. Be sure to remember the user name and password! Once these details are completed, click on the "continue" button in the bottom left section of the screen. This will take you to the final step for credit card information. Our enrollment site is protected by Norton Security and Verisign, the same advanced level SSL security used by major online stores. Your online enrollment is safe and secure!
Once you complete this step, you will receive a welcome email with information on how to login to the online course, and the journey begins! No worries, we'll guide you through the process from start to finish! You're in good hands!
If you have any trouble enrolling or have questions about the course, we're here to help. Give us a call at (888) 761-4044 and we'll take care of you!