Six Hour Adult Driver Education Course

Tuesday January 24, 2017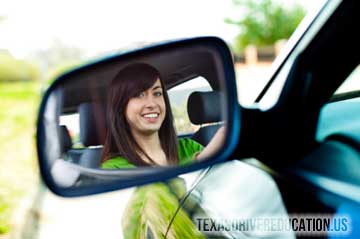 Pass the Texas DPS written test, get your Texas drivers license or driving permit and pass the DPS driving test with confidence! Our six hour Texas Adult drivers education course (TEA Approved Course #C2636) is the most advanced online course available and the quickest way to pass the DPS written test, get your certificate and apply for your learners permit or Texas drivers license!
Proven online training using breakthrough interactive technology (text, audio, animation, graphics and video) in short, easy-to-follow learning modules. Interactive reviews at the end of each module test your progress, accelerate learning retention and teach you exactly what you will need to know to effectively pass the final exam on the first try!
Texas adults between the ages of 18 and 24 who have not previously completed a state approved driver education course, are required by law to complete a six hour, state approved Texas Adult driver education course. Our six hour Adult driver education course (TEA Approved Course #C2636) is the best course available online. Six hours of engaging content using interactive multimedia (text, audio, animation, graphics and video) in short, easy-to-follow modules with interactive reviews at the end of each module to help students get the most out of the course.
Passing the Texas DPS Written Test
Worried about taking the written test at the DPS office? No worries with our course! The final test in our course *is* the DPS written exam. When you complete the course and the written test online, we mail your ADE-1317 state-controlled certificate (overnight delivery is available!). The ADE-1317 certificate certifies you have completed a TEA (Texas Education Agency) approved Adult drivers ed course and have passed the written exam. This certificate is presented to your local DPS office when apply for your Texas learners permit and/or Drivers license.
Other online courses can have you jumping through hoops for verification processes and slow your progress. Texas law requires adult driver students to verify their identity via a third party. We've removed this hassle for our students by integrating this online verification right into our enrollment process! No notary visit or taking time off from work to ship your verification form. One less hassle to worry about and one more way you can get started today!
Get your Texas drivers license online with our approved Adult driver education course!
Texas Online Driver Education for Adults 25+
Adults 25 and over, our online course can help you too! You are not alone. Many adults over 25 have never applied for their drivers license and suddenly find a need to do so. It's really not uncommon at all, however, it can leave adults wondering what the process is and how to go about it for the first time.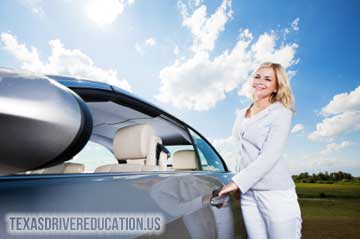 Many Texas adults over 25 choose our Adult driver education course to help them prepare for the Texas drivers license test. The six hours of training our online course provides helps adults prepare for the final exam in our course, which is actually the DPS written exam. This means that you won't have to spend hours at your local DPS office, standing in line to take the exam with all the distractions. Simply take the course on your home computer and complete the written exam through our course, in the comfort of your home!
New to state drivers. In some instances, the DPS may require new to state drivers to take the DPS written exam. Taking the written exam at the DPS office can be stressful, time consuming and filled with distractions that prevent you from focusing and doing your best. Many adults under this scenario prefer to use our Adult Driver Education course, because the six hours of online adult driver education instruction prepares them to take the test with all the information necessary, but more importantly, you can complete the DPS written test through our online course and avoid the stress of taking the exam at the DPS office!
Expired drivers license. If your drivers license expires, the DPS will require you to take the written exam again before they issue your drivers license. You could wait in long lines at the DPS office, try to focus through all the distractions and hope the time taken off from work will pay off. Or, you can enroll in our Texas adult drivers ed course, have all the material needed at your finger tips and take the DPS written exam through our course in the peace and quite of your own home! Many of our customers prefer this method and often enroll in our course for this very reason!
Texas #1 Adult drivers education course! Mandatory for Adults 18-24, convenient for Adults 25 and older!
Texas Learners Permit and Drivers License
Login and out of the course as needed. The online course can be completed in a day, or over the course of a week if desired. Each time you log out of the course, our system remembers exactly where you left off. When you log back in, you will continue right where you left off.
Learners Permit or Drivers License? After completing our Texas Adult driver education course, students have two options. If the student knows how to drive and is ready, they can schedule their road test with their local DPS office. Most DPS offices can setup the road test within a week. If a student is not ready to take the road test, they can apply for their Texas drivers permit, where the student can legally practice driving with a licensed adult until they are ready to take the final road test.
| | |
| --- | --- |
| | Six hour course is perfect for today's busy adults |
| | Course guides adults through the entire process |
| | Short modules with audio, graphics, video and animation |
| | Complete the course as your time permits |
| | State controlled certificate shipped fast |
| | Fun course with interactive multimedia learning |
| | Texas Learners Permit and/or Drivers License |
| | Bonus video demonstrates road test with DPS Veteran |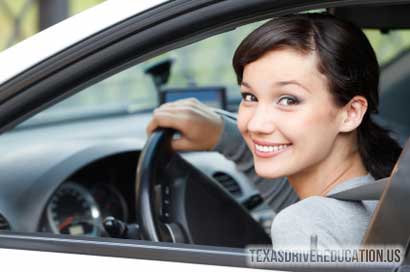 Bonus Texas DPS Road Test Video
Concerned about the driving test? What if you could have an inside look at how a DPS Officer conducts an actual road test? Our Adult driving course features a bonus video interview with a 20 year veteran DPS officer that conducted road tests for many years. In this bonus video, the DPS Officer takes the student through the entire road test and shares incredible tips for how to prepare and what to expect. This bonus video is only available through our adult driver education course!
Advantage of taking our adult driver education course:
State approved (TEA Approved Course #C2636) Adult Driver Education and Safety Course.
Six hour online Adult Drivers Ed course with nine modules using audio, text, graphics and video to make it fun!
The final exam in our Adult Driver course *is* the DPS Written Exam.
No verification hassles! Verification is built into our online enrollment.
Mandatory for 18-24 year olds, convenient for adults over 25 and new to state drivers!
Bonus video gives you an inside advantage to the DPS driving test!
Our Adult course is the quickest and easiest way to get your Texas drivers license. Get started today!
Have questions about this course? Visit our Driver Education FAQ page or give us a call at (888) 761-4044 and we'll take care of you!. We're here to ensure your success!
The first step to getting your drivers license is enrolling today. Let's get started now!